Building a thriving community of musicians and inspiring a passion for the organ in Las Vegas.
SNC:AGO Names Annual Recital Series for Long-standing Program Director and Concert Organizer, Paul S. Hesselink
During the final concert of its annual recital series on June 7, 2019, the Southern Nevada Chapter of the American Guild of Organist (SNC:AGO) announced the naming of its annual concert series after program director and concert organizer, Dr. Paul S. Hesselink.
The SNC:AGO has produced free fine arts concerts featuring the pipe organ for more than 50 years. During his fourteen-year tenure, Hesselink organized and produced 69 concerts: 13 by foreign artists, 35 by visiting American artists, and 21 recitals by chapter members. Under Hesselink's guidance, the series has grown in reputation and significance, attracting world renowned concert artists, as well as up-and-coming performers to Las Vegas.
Current Dean of the chapter, Steven R Wright said, "Thanks to Paul's guidance and hard work, our concert series is one of the most sought after in the country. We don't have to work hard to recruit concert artists; they seek us out. They want to play Las Vegas, to be a part of what Paul has built here."
The adjunct professor of organ at UNLV since 1993, Hesselink played a major role in securing the university's Maurine Jackson Smith Organ in the Dr. Grillot-Rando Recital Hall within the Lee & Thomas Music Center. The instrument was completed in 2004 by Rudolf von Beckerath Orgelbau of Hamburg, Germany, and most of the concerts produced by Hesselink have been performed on this instrument.
After earning a Bachelor of Arts degree in organ at Hope College, Hesselink studied musicology under a Woodrow Wilson National Fellowship at University of Michigan. He completed the Master of Arts in organ pedagogy at Ohio State University and earned the Doctor of Musical Arts in organ performance at the University of Colorado, Boulder. Dr. Hesselink studied harpsichord in Paris with Davitt Moroney.
Hesselink was on the faculty of Longwood University for 26 years. He received two National Endowment for the Humanities Summer Fellowships for postgraduate study: in music theory (Yale), and Schoenberg studies (USC). Moving to Las Vegas in 1993, Hesselink began an affiliation with the Nevada School of the Arts as a board member, and as its dean for twelve years. He is a past-dean of the SNC:AGO and continues to serve on the organization's executive board.
Wright continued, "The recital series is our most important, most visible service to Southern Nevada. It fits in perfect alignment with the mission of the AGO and Paul has done an incredible job. Our executive board voted unanimously to give him this tribute and to recognize him for his years of wonderful leadership and contributions to its success."
SNC:AGO announces recitalists for its fifteenth annual concert series
Information for all recital series concert dates:
VENUE: Dr. Rando-Grillot Recital Hall, Beam Music Center on the UNLV Campus

Concerts begin at 7:30 pm (with the exception of the Holiday Recital at 3 pm)

All concerts are free to the public
Engaging, supporting and uplifting every organist in Southern Nevada.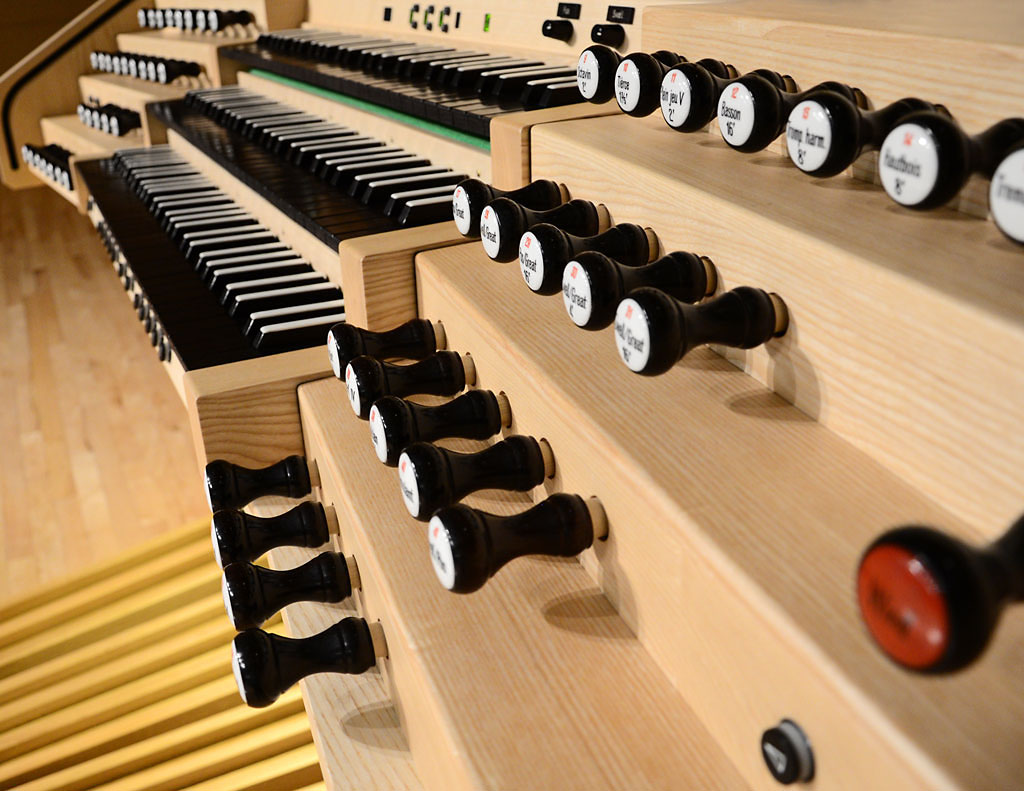 Inspiring. Educating. Cultivating a love of music and organ.
Recital Series
The SNC:AGO hosts an annual series of free concerts which attract some of the world's most talented performing artists, as well as up-and-coming musicians. Our 2019-2020, fifteenth season will be one of our best yet.
Workshops & Outreach
The Southern Nevada Chapter hosts a number of events to allow organists and choral directors to improve their skills: church performance, working with choirs, concertizing… plus events for piano students and kids.
Community Concerts & Events
Check out our calendar of local organ & other musical events presented by our members and local churches. We have so many talented musicians & vocalists in the Las Valley. You won't to miss any of these amazing, musical events.
Networking & Membership
As a member of the chapter, you will come into contact with other church & concert organists, conductors and musicians. It's a great way to meet peers and to start amazing collaborations. You should join our ranks!
Championing Instruments & Sound.
Members of the Southern Nevada Chapter: AGO have an enduring love of the king of instruments. The organization strives to advocate for not only the preservation of instruments currently in the region, but actively work to promote & encourage the building of new organs throughout the Las Vegas Valley.
Raymond Barnes Memorial Scholarship Fund
We continue to honor the memory of our long-time Dean through our scholarship fund which helps to support young musicians interested in studying the organ. The scholarships allow local students to attend Pipe Organ Encounters, week long summer camps for the organ, offered by the American Guild of Organists.
Greetings from the Dean,
On behalf of the Southern Nevada Chapter of the American Guild of Organists I welcome you to our exciting new and improved website! I am confident you will enjoy the new content, links to other sites, chapter history, details regarding local instruments, expanded information, member benefits, and so much more.
We welcome all visitors and encourage you to browse the entire site. We look forward to receiving your insights, feedback, ideas and suggestions. Please provide us with your comments, so we can constantly improve and maintain the site. (Email us, CLICK HERE)
I strongly urge you to learn more, get involved and participate in our recitals, workshops and other activities. As our guests and patrons, feel free to contribute as a donor to our recital series, scholarship fund for organ students, and other worthy causes. Please also consider joining the AGO. Membership will bring added benefits and access to activities and information.
Welcome and enjoy!
Steven R. Wright, Dean
Southern Nevada Chapter
American Guild of Organists