Building a thriving community of musicians and inspiring a passion for the organ in Las Vegas.
POE: Young Artists Concert this Sunday
Sunday, August 25 beginning at 3:30 PM
Every year the SNCAGO sponsors area youth's enrollment in Pipe Organ Encounters, which are designed to give aspiring organists and pianists opportunities to learn about the pipe organ during a week-long intensive camp. Many of those students will be featured in a recital this Sunday at the Guardian Angel Cathedral (302 Cathedral Way, Las Vegas, NV 89109. MAP) beginning at 3:30 PM. This is a free concert.
"This is an exciting for our community's young organists to play on one of the biggest instruments in the state and demonstrate what they have learned," said SNCAGO Sub-Dean, cathedral organist, and CCSD music teacher William Freeman.
Each POE student will perform repertoire including hymns and organ literature from Bach and other organ composers. Students are the in studios of Laurie Swain (chapter member), Shireen Beaudry (chapter member), and Elaine Hardy.
Pipe Organ Experiences are funded through the Raymond J. Barnes Scholarship. If you would like to give area youth an opportunity to experience and explore the pipe organ, please contribute, HERE.
Recital Series: Duo MusArt Barcelona
September 6 beginning at 7:30 PM
The SNC:AGO presents Duo MusArt Barcelona in concert, September 6 at 7:30 PM in the Dr. Arturo Rando-Grillot Recital Hall, inside the Lee & Thomas Beam Music Center on the UNLV campus. This husband and wife duo will pair piano and pipe organ in a sizzling program of music including works by Mozart, Widor, Langlais, Gershwin, Saint-Saëns and Lutosławski.
Raul Prieto Ramirez (organ), Spain's sensational concert organist, was appointed the San Diego Civic Organist and Artistic Director of the Spreckels Organ Society in 2017. He is the eighth Civic Organist to serve San Diego on the Spreckels organ bench.
Maria Teresa Sierra is a noted concert pianist who trained at the Rimsky-Korsakov Conservatory in St. Petersburg, Russia.
This free concert event is part of the chapter's 52nd year of fine arts programming and is the season premier of the Paul S. Hesselink Concert Recital Series.
For more information on the artists, including videos of their performances, CLICK HERE
Chapter Member Fall Social
Friday, August 30 beginning at 6 PM
All chapter members are invited to our Fall Social for an evening of great food, conversation and music at the home of chapter member John Ledwon. Invitations were emailed to all current members, so please check your email and RSVP. Didn't receive an invite? Didn't receive an invite? Is your membership up-to-date? Are you interested in becoming a new member? EMail info@sncago.org for information
SNC:AGO announces recitalists for its fifteenth annual concert series
Information for all recital series concert dates:
VENUE: Dr. Rando-Grillot Recital Hall, Beam Music Center on the UNLV Campus

Concerts begin at 7:30 pm (with the exception of the Holiday Recital at 3 pm)

All concerts are free to the public
Engaging, supporting and uplifting every organist in Southern Nevada.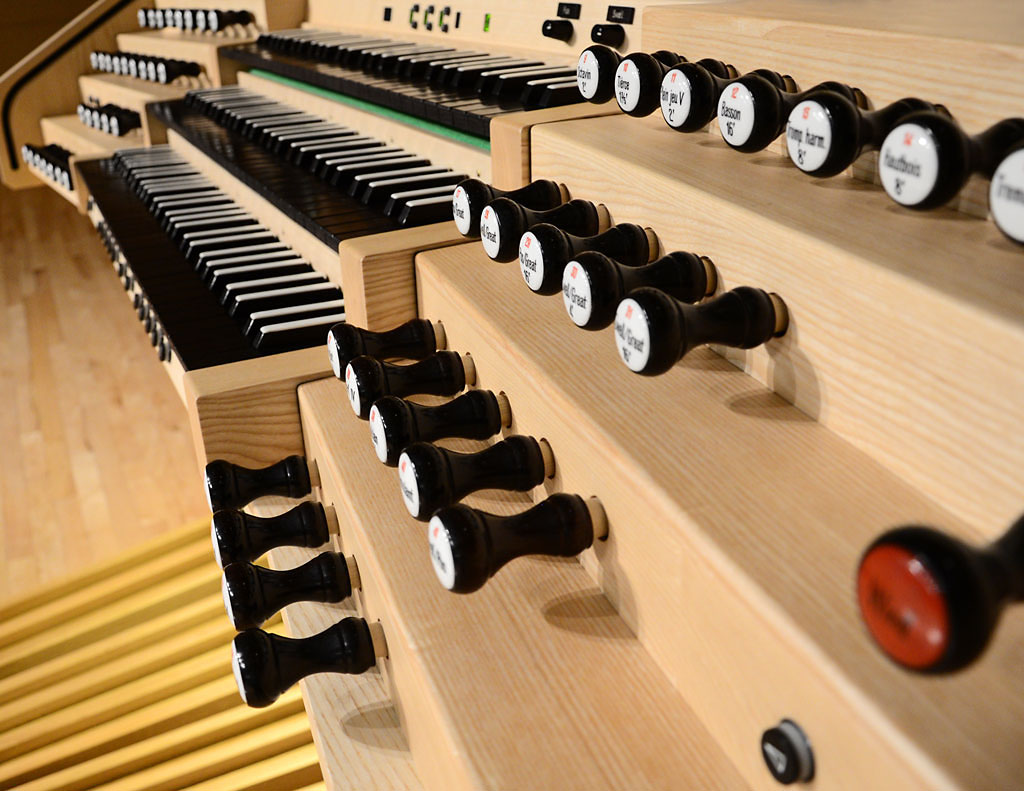 Inspiring. Educating. Cultivating a love of music and organ.
Recital Series
The SNC:AGO hosts an annual series of free concerts which attract some of the world's most talented performing artists, as well as up-and-coming musicians. Our 2019-2020, fifteenth season will be one of our best yet.
Workshops & Outreach
The Southern Nevada Chapter hosts a number of events to allow organists and choral directors to improve their skills: church performance, working with choirs, concertizing… plus events for piano students and kids.
Community Concerts & Events
Check out our calendar of local organ & other musical events presented by our members and local churches. We have so many talented musicians & vocalists in the Las Valley. You won't to miss any of these amazing, musical events.
Networking & Membership
As a member of the chapter, you will come into contact with other church & concert organists, conductors and musicians. It's a great way to meet peers and to start amazing collaborations. You should join our ranks!
Championing Instruments & Sound.
Members of the Southern Nevada Chapter: AGO have an enduring love of the king of instruments. The organization strives to advocate for not only the preservation of instruments currently in the region, but actively work to promote & encourage the building of new organs throughout the Las Vegas Valley.
Raymond Barnes Memorial Scholarship Fund
We continue to honor the memory of our long-time Dean through our scholarship fund which helps to support young musicians interested in studying the organ. The scholarships allow local students to attend Pipe Organ Encounters, week long summer camps for the organ, offered by the American Guild of Organists.
Greetings from the Dean,
On behalf of the Southern Nevada Chapter of the American Guild of Organists I welcome you to our exciting new and improved website! I am confident you will enjoy the new content, links to other sites, chapter history, details regarding local instruments, expanded information, member benefits, and so much more.
We welcome all visitors and encourage you to browse the entire site. We look forward to receiving your insights, feedback, ideas and suggestions. Please provide us with your comments, so we can constantly improve and maintain the site. (Email us, CLICK HERE)
I strongly urge you to learn more, get involved and participate in our recitals, workshops and other activities. As our guests and patrons, feel free to contribute as a donor to our recital series, scholarship fund for organ students, and other worthy causes. Please also consider joining the AGO. Membership will bring added benefits and access to activities and information.
Welcome and enjoy!
Steven R. Wright, Dean
Southern Nevada Chapter
American Guild of Organists